FORGET THE REST CHOOSE THE BEST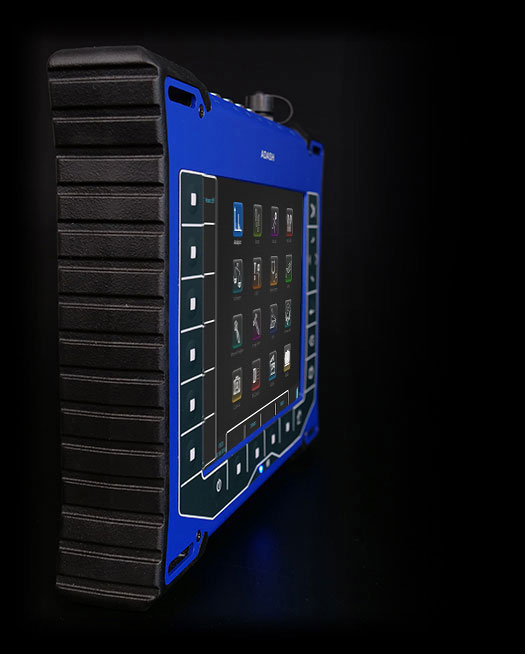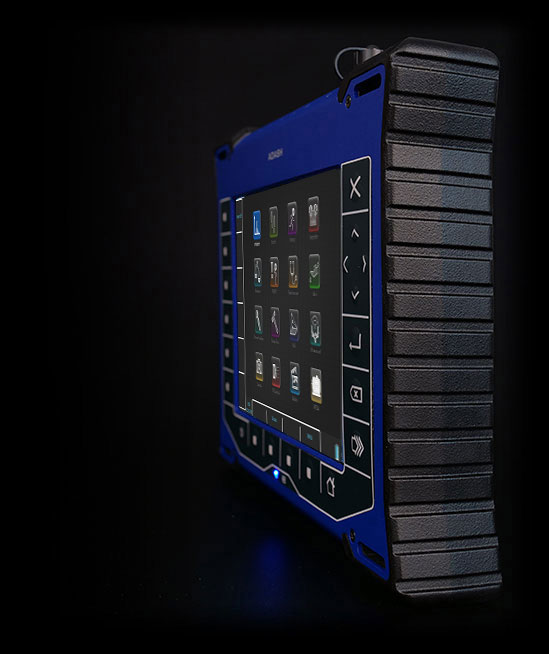 Explore the most powerful Vibration Analyzer on the market.
Use multitasking tool in order to analyze your machinery.
Balancer, thermal imaging camera, ultrasound, bump test, ODS, MCSA - you name it…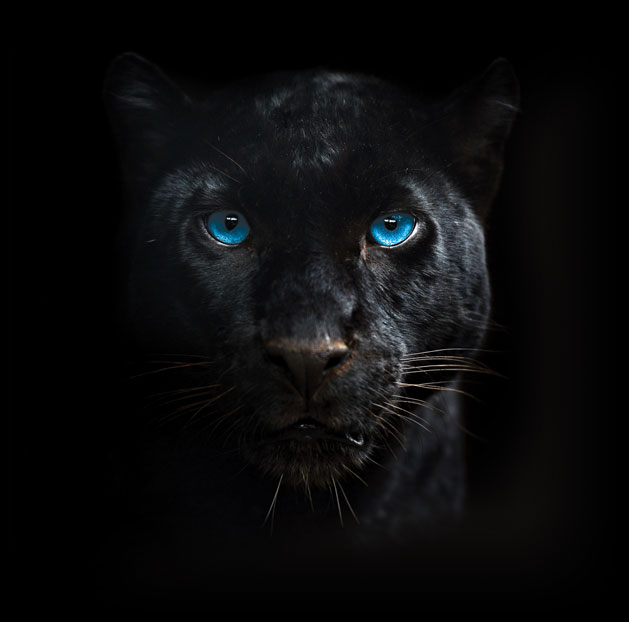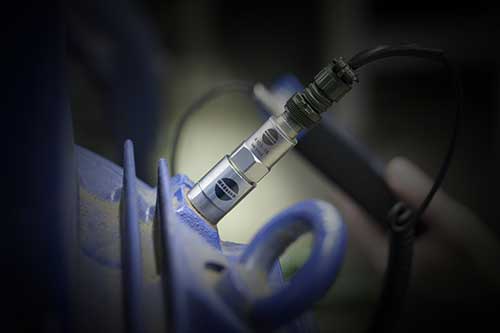 FFT with up to 3 276 800 lines
90 kHz frequency range
RAW signal recording
Overalls, FRF, Smax, Orbits, Centerline, Cepstrum etc.
…you can analyze it.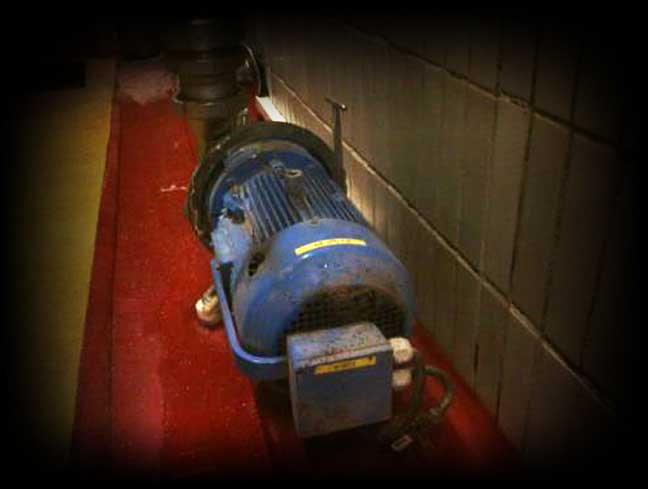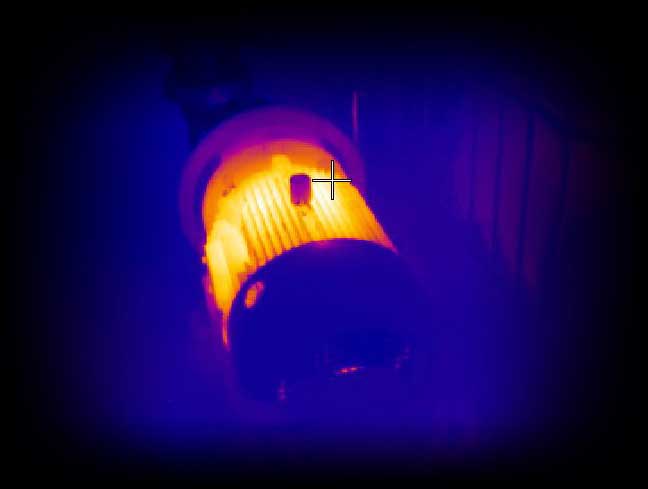 …so you can see it.
…then you can hear it too.
I can amplify the movement…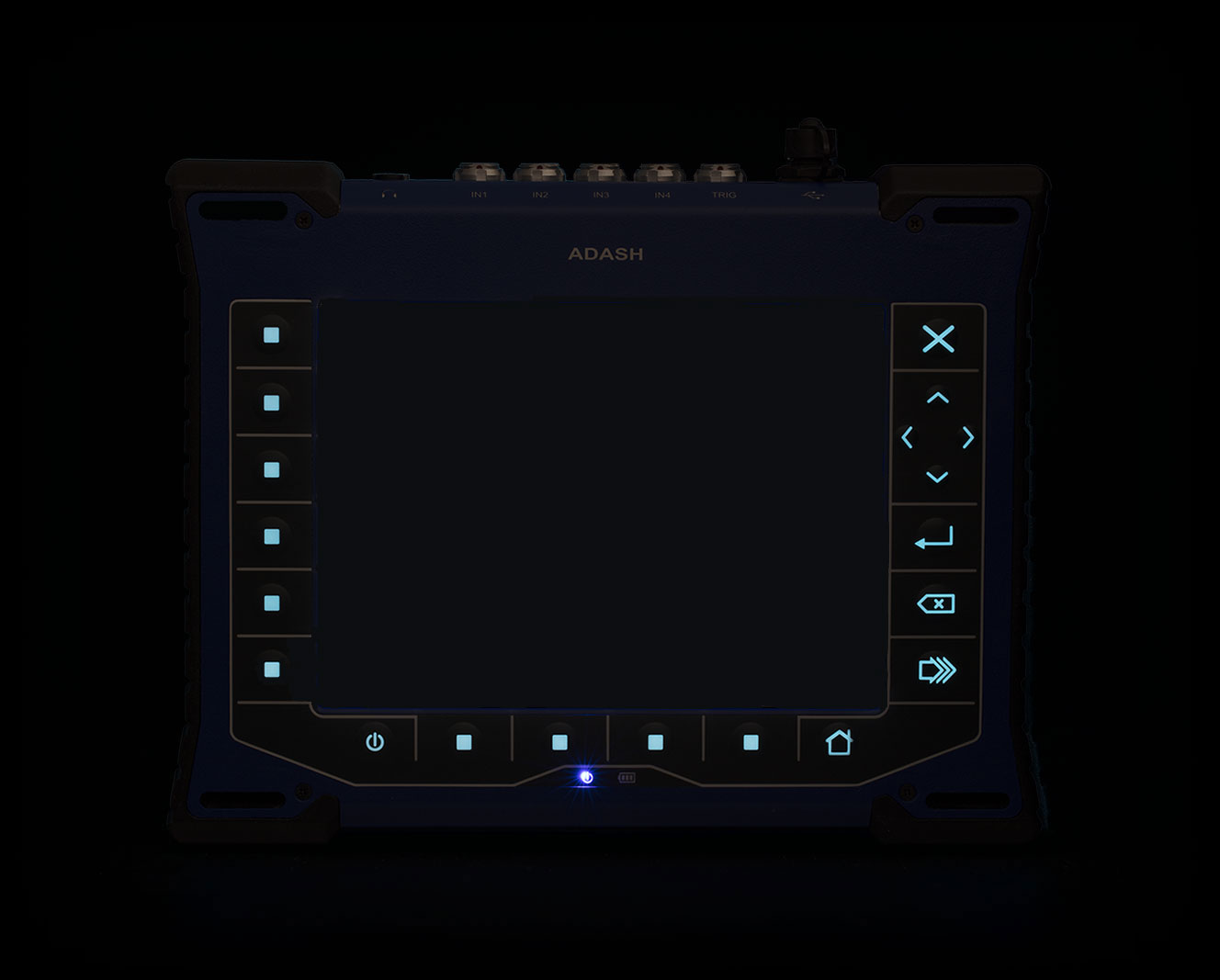 Main menu
Analyzer, Route, Run Up, Recorder, Balancer, FASIT (Expert System), Stethoscope, Lubri, MCSA, Octave Analysis, Bump Test, ADS (Operating Deflection Shapes), Ultrasound, Camera, Thermal Imaging Camera, Picture Gallery
Analyzer
Select the type of the measurement (from simple overall values through FFTs and time signals to more advanced measurements with Proximity probes such as Orbits), set up the measurement settings according to your requirements (frequency range, sampling, units etc.) and take all the predefined measurements simultaneously.
Balancer
The balancer allows you to perform one or two plane balancing job of rotating parts such as industrial fans, blowers, spindles etc.
Recorder
A unique measurement mode with unappreciated value. Recorder "records" the raw signal from the sensor, means raw signal from the machine. This allows to make a post processing of the signal later on your PC. You can play this record again and again and apply any measurement setting to it.
IR Camera
The thermal imaging camera gives you another sense. Find overheated bearings, loose electrical connections, blocked pipes on heat exchangers and other industrial problems.
FASIT
FASIT (Fault Source Identification Tool) is an expert system for automatic detection of possible machine faults:
- Unbalance
- Misalignment
- Looseness
- Bearing faults
Route
The route module is used for day to day data collection of your factory machinery. Simply create your route tree with measurement points location in DDS software and take the measurements regularly. Transfer collected data to DDS software to watch the trends and analyze the data.
MCSA
Motor current signature analysis is a useful tool for electric motors inspection. Especially for detection of broken rotor bars, air gap eccentricity, shorted turns in stator windings and power quality.
Octave analysis
Octave analysis allows you to measure audible sound. Connect your ICP microphone and measure sound level and Octave spectrum with selectable 1/1, 1/3, 1/12, 1/24 resolution.
ADS
ADS - Animated Deflection Shapes software is based on the method of operating deflection shapes. This means we visualize the vibrations of certain machine by animation. During the animation the vibration movement is slowed down to very low frequency and the amplitude of the motion is increased so we can see the vibration. You can animate the machine motion directly on the VA5 Pro device!
Ultrasound
Measurement of sound inaudiable to the human ear – ultrasound. Typical application are air leak detection, electrical arcing or early bearing fault detection.
Runup
Similar to Analyzer mode where you can setup any measurement which you like. RunUp allows you to control the saving of data for example as soon as possible, or by speed change, time change etc.
Lubri
Lubri is a maintenance tool used for monitoring and control of the lubrication process. Lubri measures the actual bearing lubrication status and informs the operator when the lubrication state is optimal.
Stethoscope
Do not use a screw driver to listen your bearing noise anymore. Place the sensor on the bearing house and listen the machine / bearing noise with headphones. VA5 Pro enables to listen signals from 4 channels. Just switch between individual channels. Adjust the volume according to your needs.
Bump Test
An easy way how of measuring structure resonance frequencies. No need for any settings, just place the sensor on the structure and hit it with the appropriate hammer.
Camera
The built-in camera helps you to organize maintenance jobs. Is there any visible oil leak, loose part or other issue? Capture it on camera and send it to responsible person for further action.
Gallery
All your pictures from camera, IR camera and measurement screenshots are stored in one place. The gallery is a useful management tool for all your captures.
VIBRATION ANALYST DREAM
VA5
Measure 4 vibration signals and 4 process values (temperature, pressure etc.) along with speed synchronously. Triaxial sensor friendly, proximity probes for displacement measurement, ultrasound microphone, acoustic microphone, thermal imaging camera, current clamp meter, stethoscope and more.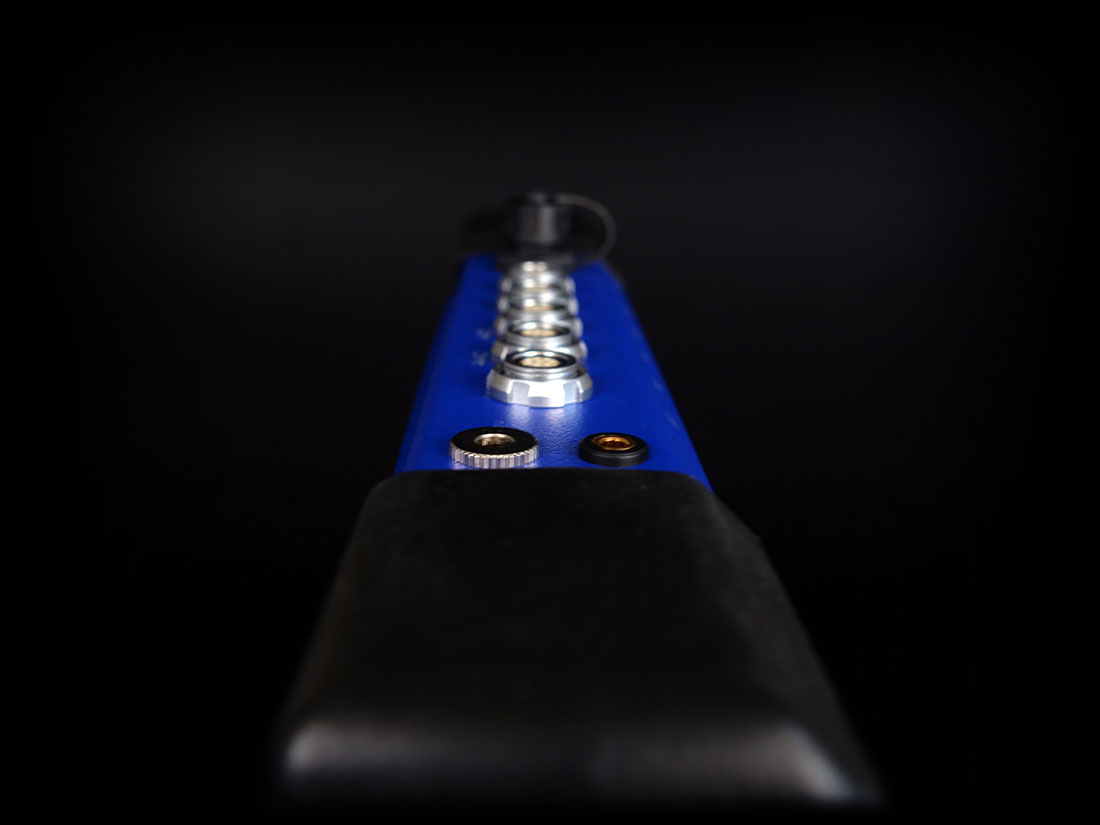 Over 30 years of Adash experiences
VA5
Analyze your data on site and enjoy the large screen size for playing with variable cursors, bearing fault frequencies indication and FFTs in cascade. A touchscreen and keyboard are at your service whenever you need it.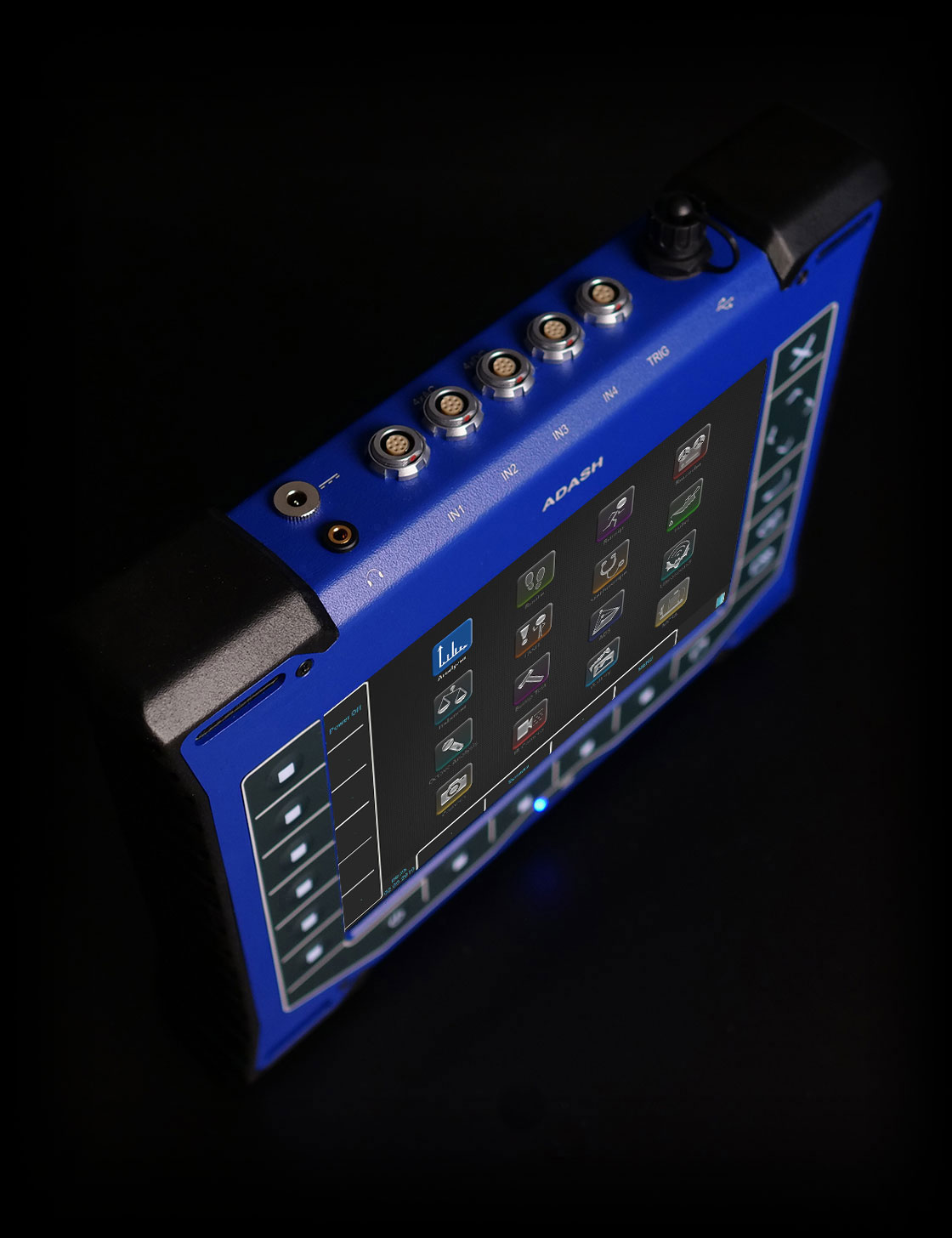 Technical specifications
VA5 Pro specifications
Input channels:
4 x AC, ICP® power supply on/off
4 x DC for process values
1 x TACHO for speed probe/external trigger
Input range:
AC +/- 12 V peak-peak
DC +/- 24V
AD conversion:
24 bit, 64 bit internal signal processing
No AutoGain function!
Dynamic range S/N:
120 dB
Frequency ranges (-3 dB):
Maximum range: 0.35 Hz - 90 kHz (1 Ch, 194 kHz sampling)
Maximum range: 0.35 Hz - 25 kHz (4 Ch, 64 kHz sampling)
Minimum range: 0.35 Hz - 25 Hz (4 Ch, 64 Hz sampling)
Sampling mode:
Fully simultaneous for 4 channels
FFT resolution:
Min. 100 lines
Max. 3 276 800 lines
Unit modes:
Analyzer - analytical measurements
Data collector - route measurements
Balancer - 1 and 2 plane on site balancing
Run up - run up and coast down measurements
Recorder - raw signal recording for later post analysis
Stethoscope - listening of the bearing/machine noise
FASIT - expert system for automatic fault detection
MCSA
Octave analyzer - hearable sound measurements
Bump test - measurement of natural frequencies
ADS - Animated Deflection Shapes (Operating deflection shapes)
Ultrasound - measurement of ultrasound in 30 - 50 kHz range
Camera
IR Camera
Gallery
Display:
1125 x 800 pixels
Built-in camera:
5 MPx, autofocus
Thermal imaging camera (optionally):
384 x 288 pixels
-10°C ~ 150°C (or up to 250°C) temp. range
50 mK NETD sensitivity
Processor:
Intel Atom 1.9 GHz
Memory, Route:
64 GB, max. 16 GB for one route, number of routes is limited by free memory only
Data processing:
Real time FFT
DEMOD - ENVELOPE analysis
ACMT - low speed bearing analysis
Order analysis
User band pass analysis
RPM measurement
DC measurement
Orbit measurement
Raw signal recorder:
64 kHz sampling frequency
4 Ch memory consumption 3 GB/hour
4 Ch total recording - 20 hours
Trigger:
Manual, External, Signal level, Time
Speed change, Time interval
Interface:
USB 3.0, 2.0 compatible
Operating temperature range:
-10˚C to +50˚C
Power:
Battery 8 hours of operation
Case:
IP 65 rating, aluminium heavy duty
Size & Weight:
29,5 x 23 x 4,9 cm, 1,98 kg
Languages:
English, Spanish, German, French, Portuguese, Russian, Czech, Hungarian, Polish, Romanian, Thai